From Health to Zoning: Understanding Specialized Business Licenses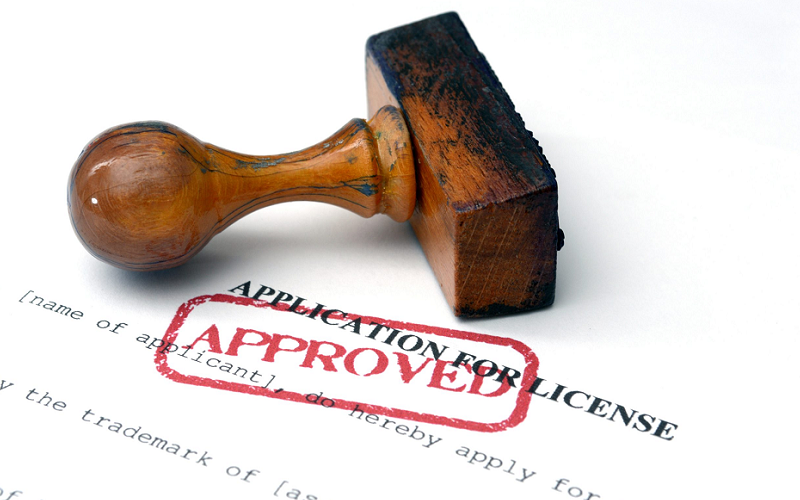 As thrilling as starting your own business can be, it's not without its share of hurdles. Of the myriad considerations a new business owner must navigate, understanding specialized business licenses ranks high on the list. These licenses, which vary from health to zoning, are critical building blocks in your business formation journey. Not only do they legitimize your operations, but they also provide you with the legal standing to operate within your industry's standards and regulations.
Understanding Business Licenses: A Comprehensive Overview
Before we getting into the specifics of specialized business licenses, it's important to grasp the general concept of business licenses and understand why they're such a crucial element in launching and operating a business. This understanding forms a foundation upon which more detailed discussions can be built.
Definition of a Business License
A business license is a type of legal permit issued by government agencies that allows individuals or companies to conduct business within the government's geographical jurisdiction. It is a formal approval to operate a business in the city, county, or state where the license was issued.
Purpose and Need for Business Licenses
The purpose of a business license is manifold. Primarily, it serves to regulate businesses and ensure compliance with laws and regulations, helping maintain a healthy business environment. Licenses also allow governments to track businesses for tax purposes, and provide a way for businesses to be held accountable for their actions.
The need for a business license stems from these very roles it plays. Operating without a license can lead to penalties, including fines and closure of the business. Moreover, having a business license adds legitimacy to your business, increasing trust and confidence among customers and other businesses.
Types of Business Licenses
There are many types of business licenses that might apply to a company, depending on variables like its location, industry, and the kind of services or products it provides. Some common examples include general business licenses, professional and trade licenses, sales tax licenses, health department permits, and, of course, the zoning permits that we will discuss later.
The Legal Implications of Operating without a License
Operating a business without the necessary licenses can lead to serious legal implications. Consequences vary widely based on the nature of the violation, the type of business, and local laws, but can include fines, cease and desist orders, and potentially the shuttering of the business. Additionally, operating without a license can damage a business's reputation and its relationships with customers, vendors, and the broader business community [1].
Specialized Business Licenses: The Health Sector
Specialized business licenses are often required in certain sectors, with the health sector being a prime example. If your entrepreneurial venture involves any aspect of health and wellness, it's vital to be aware of these particular licenses and the procedures to obtain them.
Description of Health-Related Business Licenses
Health-related business licenses are typically required for businesses that directly impact human health. These licenses ensure that the business complies with national, state, and local health and safety standards. The types of licenses required can vary greatly depending on the nature of the business, from hospitals and pharmacies to food service providers and fitness centers [2].
Businesses that Require Health Licenses
Businesses in the health sector that commonly require specialized licenses include medical facilities such as hospitals and clinics, pharmaceutical companies, medical equipment suppliers, mental health service providers, and assisted living facilities, to name a few. Wellness-related businesses, such as fitness centers, yoga studios, or nutritional consultancies, may also require specific health licenses. In the food industry, restaurants, cafes, food trucks, and even some types of grocery stores may need health permits to ensure they handle and prepare food safely.
Steps to Acquire a Health Business License
Acquiring a health-related business license involves several steps. The process usually begins with a detailed application that includes information about your business and its operations. This may be followed by an inspection of your business premises by health and safety officials. It's also common to provide proof of certain qualifications, especially if the business involves medical practice. After these requirements are met, and the license fees are paid, the health department can issue the license. Keep in mind that processes can vary greatly by location and specific license type.
Potential Penalties for Non-Compliance
Non-compliance with health licensing requirements can lead to severe consequences. These can range from hefty fines to the revocation of your business license, and in extreme cases, the closure of your business. Additionally, legal actions can be taken against your business, which can tarnish your reputation and jeopardize future entrepreneurial efforts.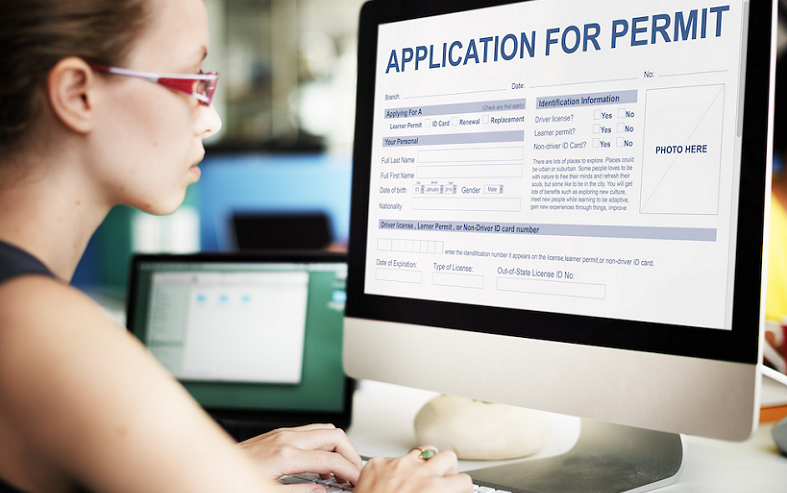 Specialized Business Licenses: The Food Industry
Navigating from health services, we now turn our attention to another sector where specialized licenses play a crucial role – the food industry. As you might expect, any business dealing with food production, preparation, or sale has specific licensing requirements to ensure the safety and health of consumers [3].
Overview of Food and Beverage Business Licenses
Food and beverage business licenses are permits issued by local health departments or food safety agencies that allow businesses to legally operate within the food industry. These licenses assure that food businesses comply with all necessary safety regulations and hygiene standards. Depending on the type and scale of the food business, various licenses may be required, including food service licenses, liquor licenses, or even food handler's permits for individual employees.
Establishments that Require Food Licenses
A variety of establishments in the food industry require specific licenses. These range from restaurants, cafes, bakeries, and food trucks to food processing units, grocery stores, and catering businesses. Even some farmers' markets and pop-up food stalls may need temporary food service licenses. Essentially, any business involved in the production, sale, or serving of food needs to be licensed to ensure public safety.
Process of Obtaining a Food Business License
The process to obtain a food business license often involves a number of steps. Initially, you must submit a detailed application outlining your business and the nature of your food operations. Next, your premises will likely undergo an inspection by a health and safety official. This inspection will evaluate factors such as cleanliness, proper food storage, and the presence of necessary facilities like handwashing stations. Once these steps are completed and your business is deemed to meet all health and safety requirements, you pay the necessary fees, and the food license is issued.
Consequences of Non-Compliance
Operating without the necessary food business licenses can lead to significant penalties. These may include fines, temporary closure of your business until the necessary licenses are obtained, or, in severe cases, permanent closure. Besides the financial implications, non-compliance can severely damage your business reputation, potentially resulting in a loss of customer trust and a decrease in business.
Specialized Business Licenses: The Zoning Sector
The concept of zoning may seem less tangible than health or food, but it's equally critical in the context of business licenses. It determines what types of business can be conducted in which locations. Understanding the intricacies of zoning licenses is paramount for a smooth business setup and operation.
Understanding Zoning Business Licenses
Zoning business licenses, also known as zoning permits or clearances, govern the use of property in specific geographic zones. These permits ensure that businesses operate in appropriate zones and align with the municipality's land use plan. They regulate how the land can be used, whether for residential, commercial, or industrial purposes, and help maintain an orderly and planned growth in the community [4].
Businesses that Need Zoning Licenses
Almost all businesses require a zoning clearance. Before opening a brick-and-mortar store, restaurant, office, or other physical business location, entrepreneurs must ensure that their business activities comply with local zoning laws. This is also true for many home-based businesses, where certain restrictions may apply to prevent disturbance to residential areas.
Procedure for Getting a Zoning Business License
Obtaining a zoning business license usually involves submitting an application to your local zoning department or similar governing body. This application will detail the nature of your business and the proposed location. Once submitted, the zoning board reviews your application to ensure your business aligns with the zone's land use regulations. If compliant, the zoning permit is issued. It's important to note that this process should ideally take place before signing a lease or purchasing a property to avoid potential issues or additional costs.
Penalties for Zoning Non-Compliance
Non-compliance with zoning regulations can result in various penalties. These can include fines, injunctions to cease business operations, or even lawsuits in certain cases. Additionally, non-compliance can delay business operations and may require costly modifications to your property or relocation to a correctly zoned area.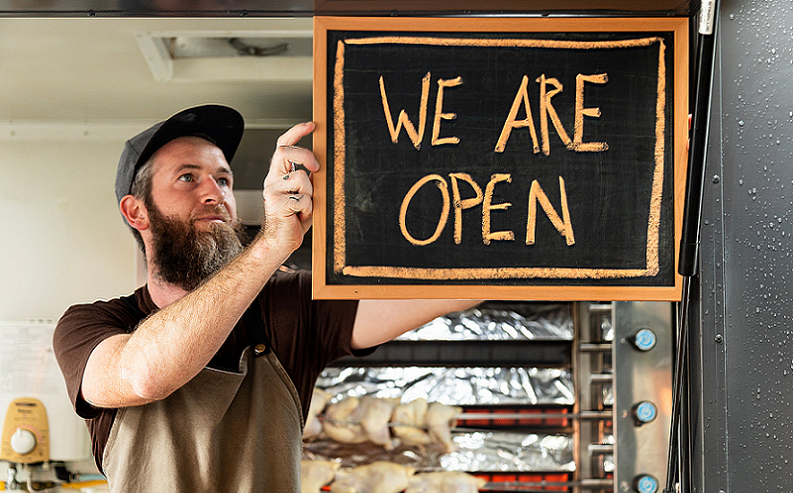 Process of Applying for Specialized Business Licenses
Understanding the concept of business licenses is one thing, but how do you actually go about obtaining these licenses? Let's walk through the process of applying for specialized business licenses, which although varying by type and location, generally follow a similar pattern.
Identifying the Necessary Licenses
The first step in the process is identifying which licenses your business needs. This will depend on a number of factors, including the type of business, your location, and specific regulations in your industry. Many local and state government websites offer resources to help you identify the licenses you need. When in doubt, consulting with a business advisor or attorney can provide further clarification [5].
Completing the Application
Once you have identified the necessary licenses, the next step is to complete the application for each one. This typically involves filling out a form with detailed information about your business, such as its name, location, and the nature of its operations. Some applications may require additional documentation or proof of certain qualifications, especially for health and medical-related businesses. It's crucial to ensure the accuracy of the information you provide, as errors can delay the approval process.
Submission and Review
After completing the application, it's time to submit it to the appropriate governing body, often with an associated fee. This might be your local city or county government, a state agency, or a specific department like the health department or zoning board. The reviewing agency will then process your application and check for compliance with all regulations.
Inspection and Final Approval
In many cases, the next step in the process is an inspection. For food or health-related businesses, for instance, a health inspector may visit your premises to verify that it meets all health and safety regulations. Similarly, for zoning permits, an official may check that the proposed business activities align with zoning regulations. Once you pass the inspection, and all other requirements have been met, your license will typically be issued.
Regular Renewal and Compliance
Remember, obtaining a business license isn't a one-time event. Most licenses need to be renewed periodically, and it's important to maintain compliance with any regulations to avoid penalties. Be sure to keep track of all renewal deadlines and stay informed about any changes to local or state laws that might affect your business.
References

[1] Types of Business Licenses
[2] Special business license definition
[3] How to Get a Business License
[4] 4 Most Common Business Licenses and Permits Every Business Needs
[5] Six types of business licenses: How many does your business need?